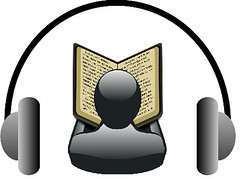 Seven of the US' largest book publishing companies sued Audible, Inc. for copyright infringement in anticipation of Audible's rollout of a new captions feature to their audiobooks.  The complaint, filed in federal court in the Southern District of New York on 23 August 2019 alleges that Audible's planned inclusion of the text of a book in the distribution of an audiobook violates their copyrights in the books.  The publishers say that while Audible has the right to distribute the audiobooks, Audible does not have the right to include the text with the audiobook.
"Audible is a distributor of Publishers' audiobooks and no more has the right to create and offer Distributed Text than a physical book store selling physical books would have the right to make and sell eBooks," stated the complaint.
The plaintiffs, all member companies of the Association of American Publishers, asked the court for a preliminary and permanent injunction barring Audible's planned rollout of the caption feature in their audiobooks on 10 September 2019.